Event Navigation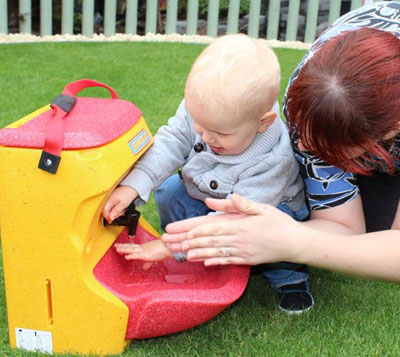 Childcare Expo Manchester 2016
June 17 - June 18, 2016
Friday
-
Event City
Phoenix Way
Manchester
,
M17 8AS
United Kingdom
Featuring mobile sinks for preschool and nursery
An inspiring and informative free to attend event for all those working in the early years, childcare and nursery sector.
Discover new ways to deliver childcare, the perfect resources to take back to your setting and stay on the pulse with the latest updates and views regarding the sector.
If you are a nursery chain executive, nursery owner, manager, childminder or an early years professional then make sure you visit this unmissable early years show!  The organisers state that you will leave Childcare Expo feeling inspired, enthused and full of new ideas to maximise your business to its full potential.
Introducing the KiddiSynk and the new Kiddiwash Xtra
Perfect for nurseries, creches, pre-school, outside play areas and children's pet farms, TEAL warm water hand wash units are robust, easy to use and easy to clean.
The Kiddiwash Xtra and KiddiSynk ensure that children can have access to a warm water hand wash – even where they are enjoying outside play!
Description
Featuring mobile sinks for preschool and nursery An inspiring and informative free to attend event for all those working in the early years, childcare and nursery sector. Discover new ways to deliver childcare, the perfect resources to take back to your setting and stay on the pulse with the latest updates and views regarding the sector. If you are a nursery chain executive, nursery owner, manager, childminder or an early years professional then make sure you visit this unmissable early…