EYFS sets the standards for learning, development and care for children from birth to five.
It is most important to have suitable hand washing facilities and tuition for young children. It's an important part of their physical development, particularly with regard to Health and Bodily Awareness.
A number of hygiene recommendations are made, including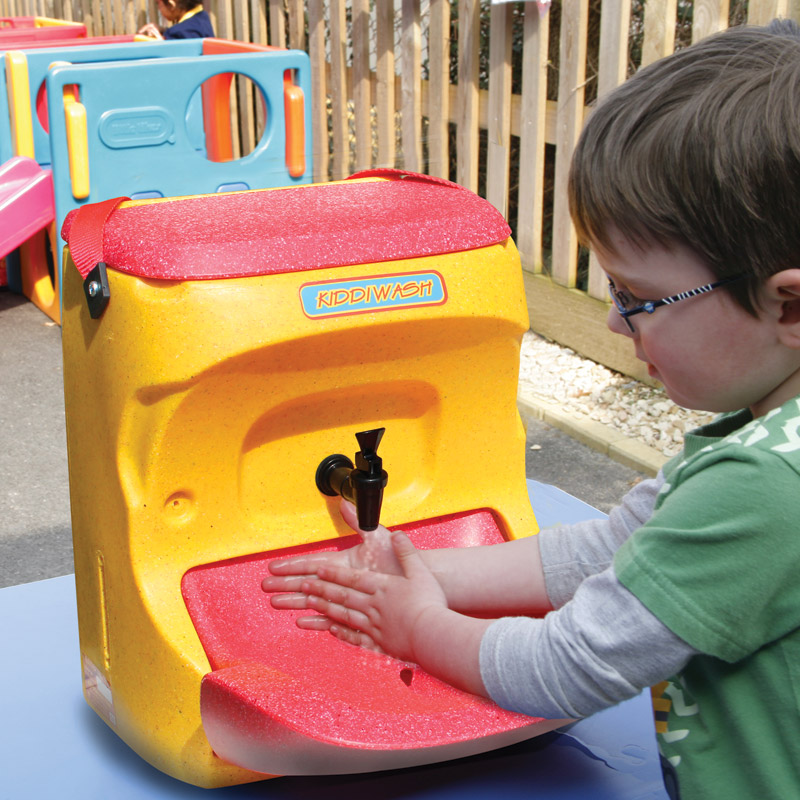 There should be at least one toilet and one hand basin for every ten children over the age of two
Health and bodily awareness:
Create opportunities for moving towards independence, for example, have hand-washing facilities safely within reach, and support children in making healthy choices about the food they eat
Aspects of Knowledge and Understanding of the World
The Learning and Development download card (DCSF) acknowledges the importance of ICT in nursery and preschool education:-
ICT – is about how children find out about and learn how to use appropriate information technology such as computers and programable toys that support their learning

Department for Children, Schools and Families (DCSF)
Online training resources for preschool and nursery

Visit our Foundation Keystage resources section for useful FREE handwashing teaching downloads and the Kidzone for online supervised educational activities.
There you will find both online and downloadable activities to help you with important areas of nursery education including:-
Personal, social and emotional development
Communication. language and literacy
Problem solving, reasoning and numeracy
Knowledge & understanding of the World
Physical development
Creative development
Let the Kiddiwash kids help to educate children in your care about hand washing!