Sustainability and environmental focus for children
The RHS has launched a campaign to "support to develop a sustainable garden for young people's learning, health and wellbeing", according to a recent report on the Nursery World website.
The article states that there are five key areas at the core of the RHS Campaign for School Gardening, initiative, being
Grow your own food
Reuse waste materials
Sow a mini wildflower meadow
Be wise about water use
Plant a tree or a hedge.
The RHS's campaign website demonstrates the benefits that active participation in these activities can brings for young children.
"Join the Campaign to help young people benefit from outdoor learning and develop growing skills for life."
Honey Pot Nurseries focus on hand washing and water conservation »
---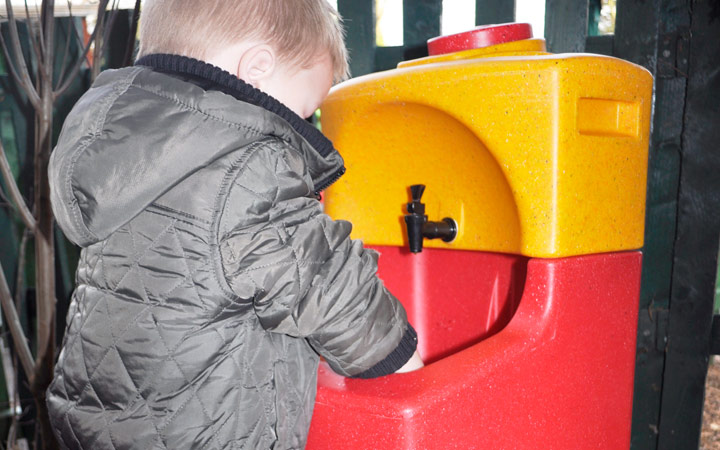 Teach hand washing to children – with a portable unit that goes anywhere they do!
Hand washing is the most important lesson a child can learn and acquiring it is an essential lifelong skill. A Kiddiwash Xtra or KiddiSynk portable hand washing sink can be positioned right next to the sand pit – helping to ensure that children dramatically reduce the risk of infection as they finish play.
The Kiddiwash range of warm water hand wash units are perfect for smaller hands – and are ideal where a portable solution is required.
Whether you require a larger wheeled unit such as the KiddiSynk, or the ultra portable Kiddiwash Xtra, you can ensure that all children in your care are able to wash their hands whether inside or out.