Perfect for the most important lesson a child can learn!
This is your chance to catch up with TEAL's engaging Kiddiwash range of mobile sinks and basins – all of which are especially designed for younger children.
Childcare Expo London 2016
"Discover new ways to deliver childcare, the perfect resources to take back to your setting and stay on the pulse with the latest updates and views regarding the sector."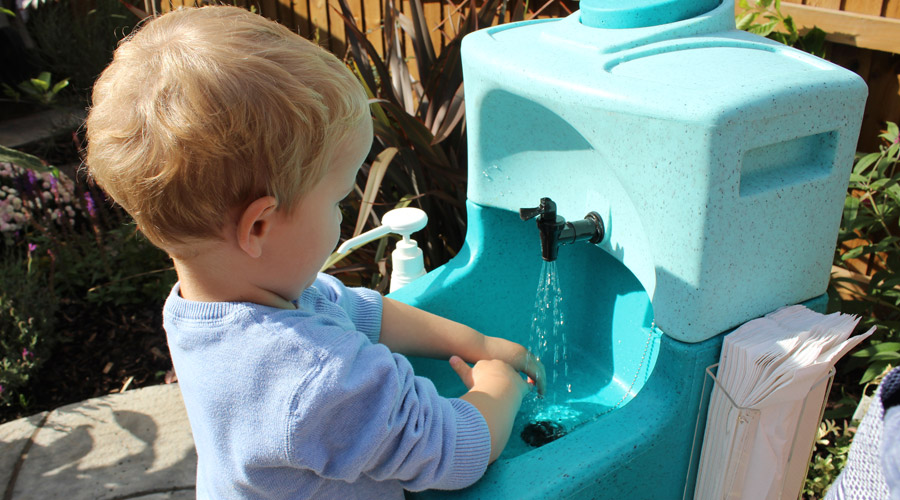 The KiddiSynk
The larger, free standing KiddiSynk range is robust and easy to clean, and has been especially designed with smaller hands in mind – and it's so easy to use! Wheel it to where you fill it… Wheel it where you need it… Then wheel it to where you empty it!
The KiddiSynk is available in blue or red and yellow.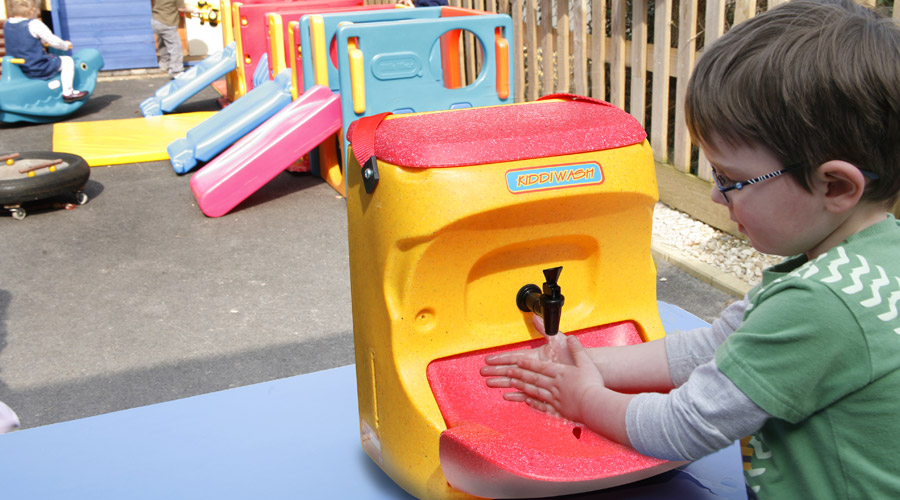 The Kiddiwash
Ideal for preschool and nurseries. Designed specifically for the smallest hands, the KiddiWash is the ideal solution anywhere an effective warm water hand wash is required.
The lightweight Flippi-tap is perfect for little fingers, enabling children to activate a steady spray of warm water that's the prefect temperature for hand washing every time – both indoors and out!
The Kiddiwash is also available in blue or red and yellow.
More about TEAL at Childcare Expo »