Important hand washing lesson combines with fun activities for children
TEAL's Kiddiwash Craft Crew has kick-started its latest hand washing initiative – the Kiddiwash Kids Clean Hands competition – after paying a visit to a nursery based in the heart of Birmingham's Jewellery Quarter.
Children from The Old Fire Station Nursery – which looks after children from aged one to four – were paid a visit from the Kiddiwash Craft Crew and were tasked with drawing their sparkling, clean hands, for a chance for to win a child friendly handwashing unit for their nursery.
Following the craft session, where the children used coloured pens and pencils, crayons, beads, feathers and glitter, the Kiddiwash Craft Crew introduced the nursery to TEAL's Kiddiwash Xtra unit as Shebi Begum, nursery manager at The Old Fire Station Nursery, says:
"Like most children, it can sometimes be difficult to get our pupils to wash their hands regularly.  When the children were introduced to the 'special sink' – the portable, brightly coloured, fun, Kiddiwash Xtra unit – the children were so excited to wash their hands clean."
TEAL understands the challenges faced by nursery staff to ensure sticky, little fingers are kept clean which is why it is launching the Kiddiwash Clean Hands competition, to provide a helping hand and raise awareness of the importance of good hand hygiene.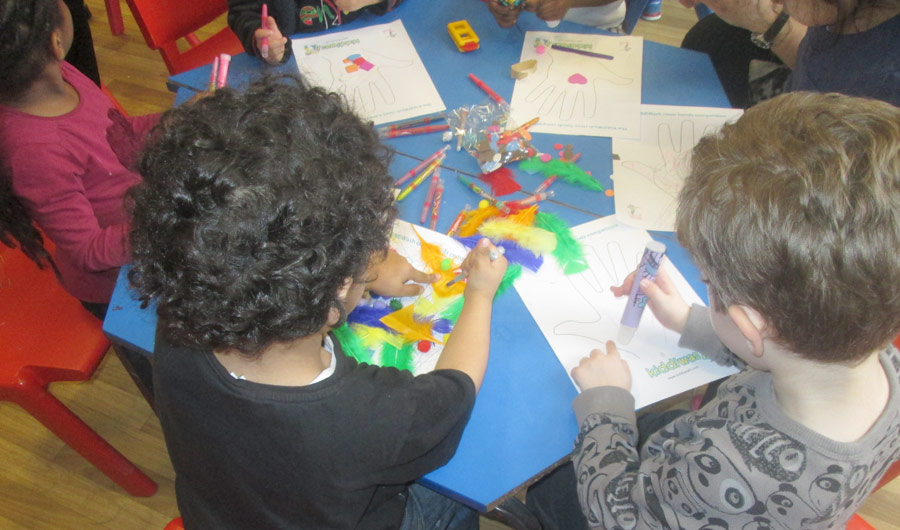 Children at the Old Fire Station Nursery enjoying the Kiddiwash clean hands competition
5 KiddiWash Xtra portable hand washing sinks to be won
The KiddiWash clean hands competition - enter your nursery!
Exclusive to nurseries or preschools across the UK, TEAL Patents Ltd is calling for young artists to draw their sparkling, clean hands for a chance to win a child friendly handwashing unit for their nursery.