Last minute rush of new entries
The KiddiWash giveaway competition 2017 has proved to be extremely popular. TEAL have responded to a number of requests by allowing a few extra days for those entries that are being finalised.
Hand washing is the most important lesson a child can learn – which is why TEAL have launched their hand washing competition for the second year in a row.
---
Here are some of the last few entries. Thank you to all those wonderful preschools, nurseries and childminders who have taken part so far. Here are some of the latest wonderful examples…
1) Swallows Nest Preschool (top, left).
A marvellous entry from Faye.
2) South Normanton Nursery (top, right).
Excellent use of colour and materials from Luca – well done.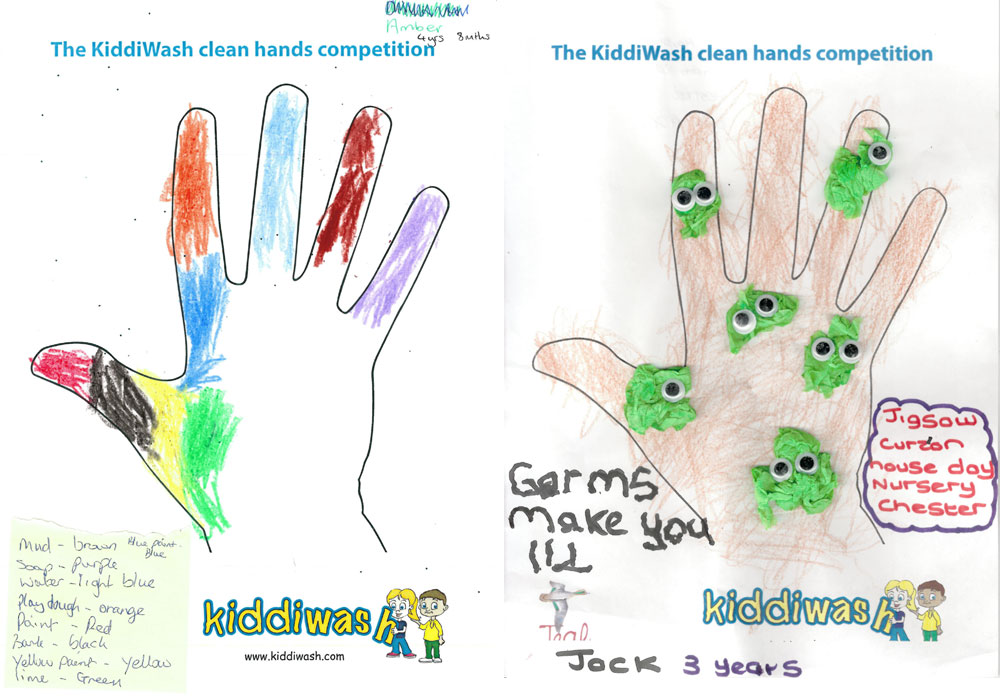 3) Pepperberry Day Nursery (above, left).
Amber depicting some of the many things that can make hands dirty.
4) Jigsaw Curzon House Day Nursery (above, right).
Jack's really got the hang of dirty germs on hands!
5) Auckland House Nursery (above).
Clever use of paint and a variety of materials make this an excellent entry from Luke.
---
The prizes
The winning nursery will receive a Kiddisynk – a freestanding unit which can be wheeled into position to provide a warm-water, hand wash, wherever and whenever needed. Two runners-up will also receive a Kiddiwash Xtra – an easily portable, table-top unit that can be used indoors or out.