Why "targeted hygiene" is the best balance between dirt and keeping germs at bay
It's a constant source of debate – is there a danger in over-sanitising a child's environment, or should they be left to run riot with mud kitchens and messy play?
As with all such debates, the answer seems to lie somewhere in the middle – as long as effective hand hygiene techniques are taught to children and are supervised properly.
And hand hygiene, perhaps surprisingly, should feature soap and water rather than other methods, according to a recent report on the Health 24 website.
The articles quotes a member of the International Scientific Forum on Home Hygiene Sally Bloomfield, who is also co-author of a report investigating British adults' opinions regarding dirt in the home.
Some interesting points of view came to light, including the (incorrect) perception that 61% of those surveyed believed that touching a kid's dirty hands after outside play would spread harmful germs: the situation would however change if there are animals nearby says the article.
Intervening to stop the spread of infection
Ms Bloomfield is reported as advocating "targeted hygiene", whereby intervening with children and their environment can be very effective "…but only when you can stop the risk of infection."
"This doesn't necessarily mean avid cleaning. Cleaning does get rid of visible dirt, but it won't necessarily reduce the risk of infection."
"What does? Handwashing."
Dr Aaron Glatt on behalf of the Infectious Diseases Society of America reacted very favourably to the report and the idea of targeted hygiene, says the article.
"…appropriate hand washing needs to be stressed. If you've just come out of the bathroom or are going to be preparing foods, wash your hands."
---
Portable hand washing sinks for children that can be used wherever they play and learn
Hand washing is the most important lesson a child can learn and acquiring it is an essential lifelong skill. A Kiddiwash Xtra or KiddiSynk portable hand washing sink can be positioned right next to the sand pit – helping to ensure that children dramatically reduce the risk of infection as they finish play.
The Kiddiwash range of warm water hand wash units are perfect for smaller hands – and are ideal where a portable solution is required.
Whether you require a larger wheeled unit such as the KiddiSynk, or the ultra portable Kiddiwash Xtra, you can ensure that all children in your care are able to wash their hands whether inside or out.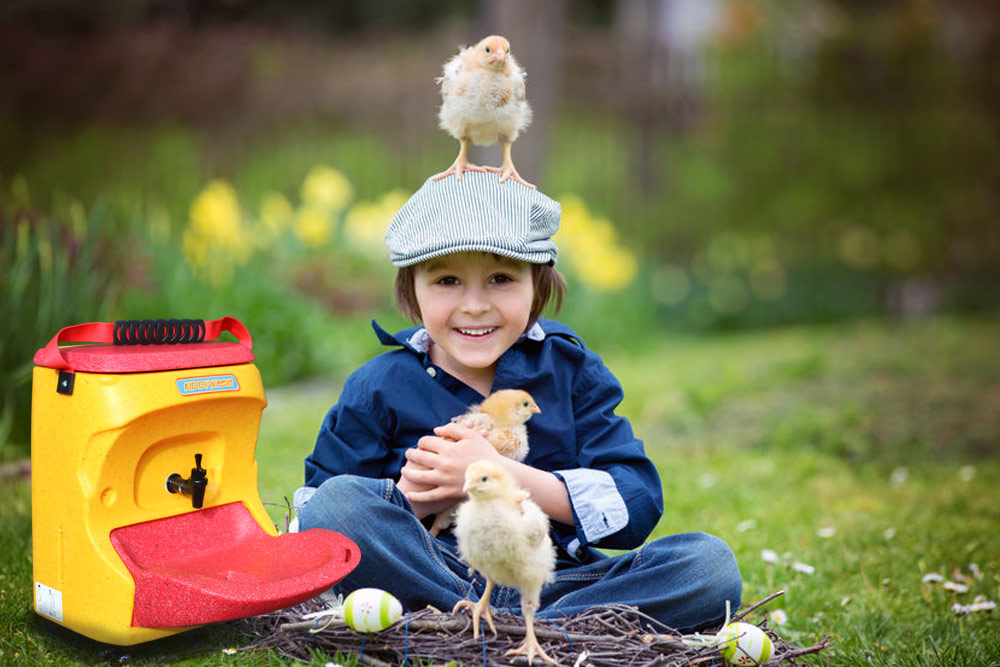 ---
Free EYFS downloads for preschool, nursery
There is a number of PDF documents that will help to educate and entertain the children in your care: they all have a hand washing theme. They are free to use and distribute for everyone.